"A lone adventure in automated world"
gamemag
Only one city remains on the planet, and it's only robots who inhabit it now.
Protected by a glass dome, Endeavor rises above the once lively area and worker robots are trying their best to keep it going. In order to maintain it, every robot has to do its job perfectly and any imperfections found are being discarded.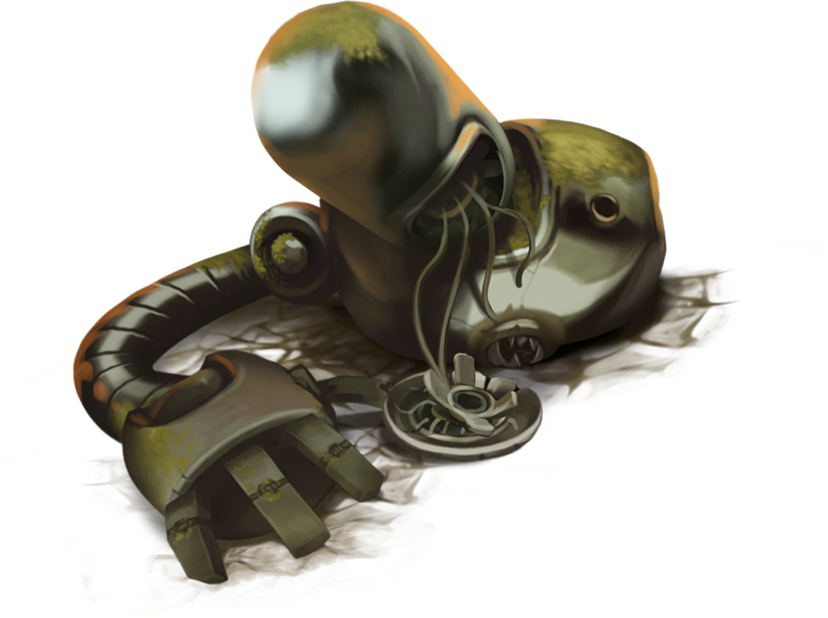 You are on your own
Long ago humans vanished leaving behind only their robotic creations. Now the world they left behind is falling apart. Is there anyone out there to help you fix it and discover what happened to the people who used to live here?
Your enemies are your tools
Alone in the world, the little robot has a special trick up his sleeve: the ability to hack and gain control of any other machines. Use them as you like: you can make them fight each other, explore unreachable places, solve puzzles, or just accompany you in your journey. There are dozens of robots with different abilities for you to explore.
Enjoy hand-drawn visuals
The art style of Retro Machina is based on illustrations from the science fiction books of the twentieth century. Set in the retro-futuristic universe, the game is inspired by the work of such legendary people as Jacque Fresco, one of the most famous futurists in the world.
enroll for updates
Successfully subscribed
We'll toggle you when the Endeavour City control system is up to date.